Happy National Occupational Therapy Month!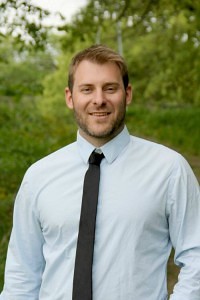 I'd like to take this month to focus on OT education. Many people ask what an "upper extremity specialist" actually does, and I'd like to answer some of these questions and more this month.
Occupational Therapy is a very individualized treatment. In the case of a person with an injury or trauma, an OT will help the person to recover by facilitating not only exercises to regain motion and strength, but purposeful activities to restore function and prevent worsening of the condition. An OT's scope of practice is focused on evaluating and improving an individual's functional ability to use their affected body part rather than just the treatment of their physical injury.
That being said, OT has many different specialized areas of practice. An OT may focus on a specific area such as geriatric care and well-being; pediatrics and developmental delays; orthopedic and hand therapy; or mental health.
My area of expertise is related to orthopedics and hand therapy. I specialize in the treatment of and restoring function to the entire upper extremity, from the fingertip all the way up to the neck. I specialize in repetitive injuries such as tendonitis or carpal tunnel, traumatic injuries like lacerations or shoulder surgery repairs, and one of the most challenging aspects is pain management treatment relating to nerve injuries and complex regional pain conditions.
Next week I'll discuss the different types of treatments I use for individual injuries and issues. And, as always, never hesitate to give us a call if you have a question about your particular situation!
The following two tabs change content below.
Amos is the owner and provider at Alexandria Rehabilitation. Amos has vast expertise in traumatic hand injury rehab as well as common repetitive work-related and general injuries.
Latest posts by Amos Hartsell (see all)