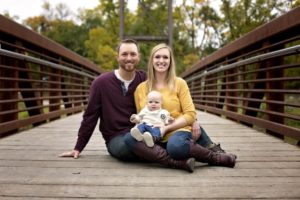 Mel (Melissa) – Medical Receptionist
Mel grew up in Pine City, MN and graduated from MState in Moorhead, MN with three different business related degrees. She is very fortunate to have moved to Alexandria in 2013 and thrilledto be starting a new journey with Alexandria Rehabilitation.
Mel enjoys getting to know and helping patients. She is the first and last person patients see when they come in, and she wants to make sure each patient's experience at Alex Rehab is warm and welcoming.
In her free time, Mel enjoys spending time with her husband, Steve and son, Nolan. They love being with family and friends, playing sports, being on the lake, and fishing year-round.